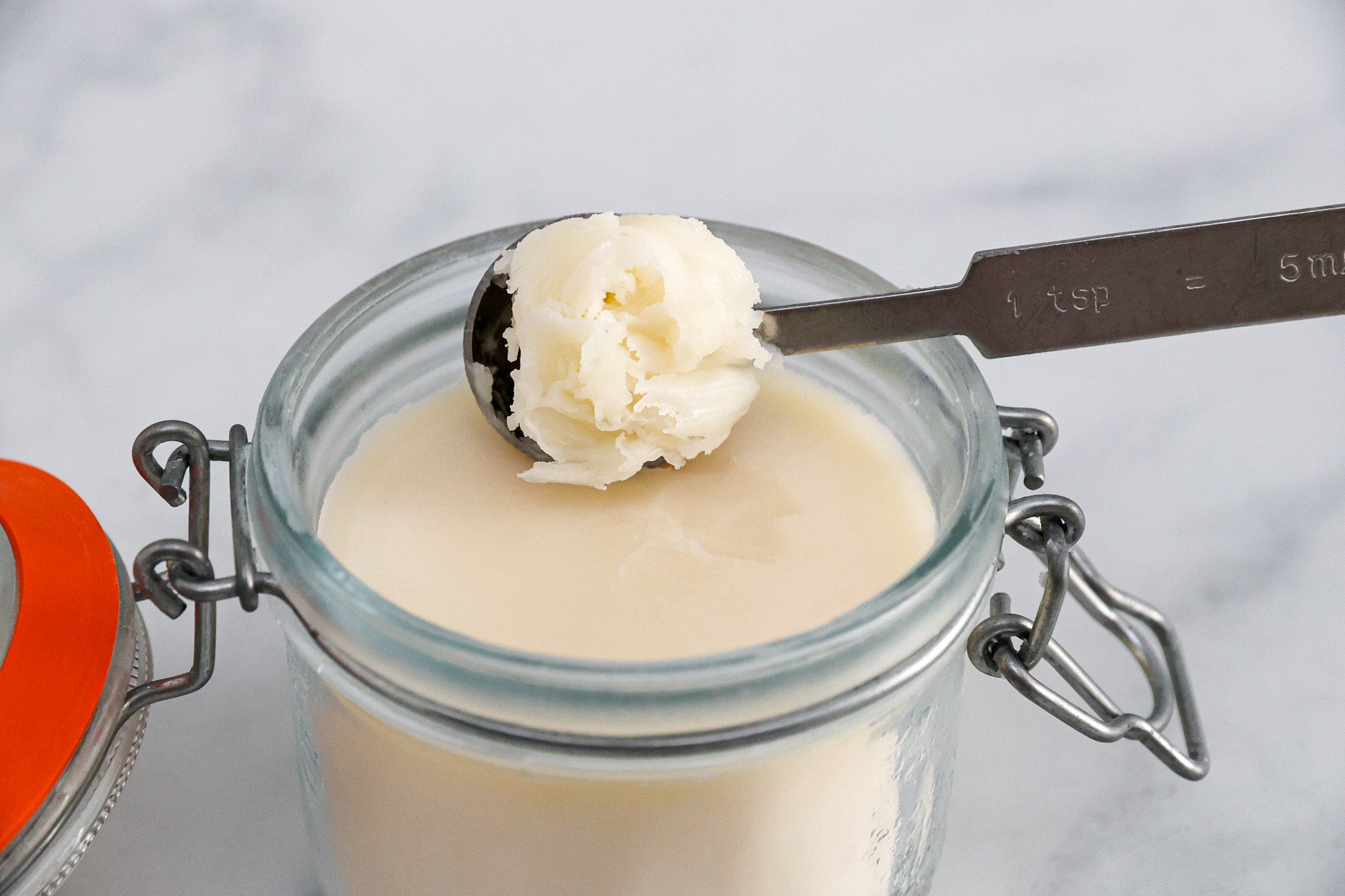 What is Beef Tallow? (The Benefits & How to Use It)
Beef tallow is rendered beef fat, specifically beef suet, that is cooked slowly over low heat, which in turn becomes a liquid and then re-solidifies at room temp. At the start of the 1900s, tallow was one of the most common fats used for cooking! Tallow is not just used for cooking but for everyday use such as moisturizers, soaps and candles. Buying tallow can get expensive but with a little bit of patience you can make your own tallow at home using our 100% pasture-raised, grass fed and finished beef fat.
Check out our recipe, How To Render Beef Tallow

Tallow Benefits
Rich in fat soluble vitamins A, D E and K, plus minerals
Abundant in conjugated linoleic acid (CLA), which has powerful anti-inflammatory properties
A way to use the whole animal from nose to tail
Stable cooking fat with a high smoke point
Simple to make and an affordable cooking fat
Long shelf life either at room temp, in the fridge or freezer

How to use Tallow?
Cooking Fat: This healthy fat deserves a place in your real food kitchen! Replace your cooking oil with beef tallow in a variety of recipes. Beef tallow is similar in consistency to butter and has a very high smoke point. Try using beef tallow for deep frying, searing and sautéing. 

Skincare: Fat in general is a nourishing moisturizer, which makes tallow the perfect body balm. Beef tallow can make an amazing all natural moisturizer, especially when mixed with essential oils to help offset that beefy smell.

Soap: You can make your own tallow soap bars with water, tallow, sodium hydroxide and essential oils. It's that simple! Many products on the market already use tallow, as it lathers well and helps moisturize the skin.

Candles: Never spend money on buying candles again! Simply melt tallow, place a wick in a jar and let tallow cool in that jar. Once the candle is gone, repeat the process all over again. These also make great gifts too.
Make your own Beef Tallow using our 100% Pasture-Raised, Grass Fed & Finished Beef Fat