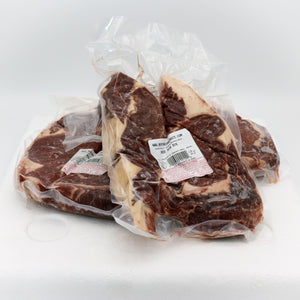 Beef Center Cut Ribeyes; Approximately .75-1.5 pounds per pack for a total of 3-3.5 lbs. Comes with an assortment of Single Pack and/or Double Pack ribeyes.
Our tried and true favorite here at Buy Ranch Direct! Ribeyes are one of the richest and most flavorful cuts available, and nothing cooks better on the barbeque in our opinion!
This crowd pleasing steak is sure to be a hit at your next cookout, but it also sears well in a pan with an oven finish to get up to temp. We like ours nice and rare!
Pasture Raised, Grass Fed, Dry-Aged and Delicious!