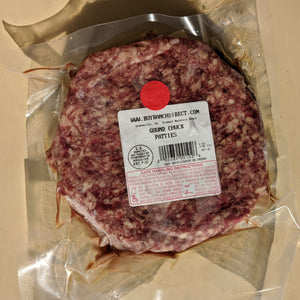 Beef Chuck Burger Patties - "Fatty Patties"
Two 8 oz burger patties per pack for a total of 1.0 lbs. A big burger with lots of fat and flavor, for when you just need that big classic burger bite!
Don't miss this quick and convenient BBQ treat! Juicy and flavorful, these Chuck Patties are richer than our classic ground beef, approximately 70/30.