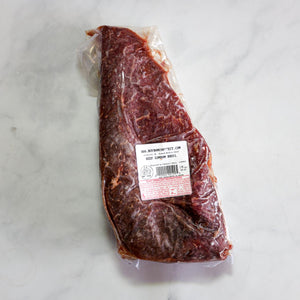 Beef London Broil (aka Top Round) - One Roast Per Pack, For a Total of 2.00 - 2.5 lbs.
Makes incredible roast beef; also well suited to slicing thin for preparations such as stroganoff or stir fry. One of the leanest cuts we offer, it's also ideal for making your own beef jerky!
Pasture Raised, Grass Fed, Dry-Aged and Delicious!