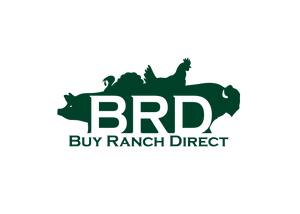 Something we offer some of our regular customers at our local farmers markets; an incredible discount on a random assortment of meats! These items are discounted because they are freezer burned, cosmetically challenged, loose in the bag, small puncture in the bag, loose seal, etc. They have all been frozen the entire time, and are still safe to enjoy any way you please; in fact, this is almost exclusively what the BRD staff takes home each day!
May include organ meats, bulk packs, wholesale items, roasts, steaks, ground, chicken parts, pork roasts, bones, fat and more. Some cases may be all organ meats, some may be all wholesale packs, the distribution is random.
We do not take any special requests for these items, you get what you get. If you eat only a limited selection of items, or are concerned about loose packaging, we do not recommend purchasing this item. If you're adventurous and handy in the kitchen, or have lots of pets, we highly recommend it!
 Still Pasture Raised, Grass Fed, Dry-Aged and Delicious!