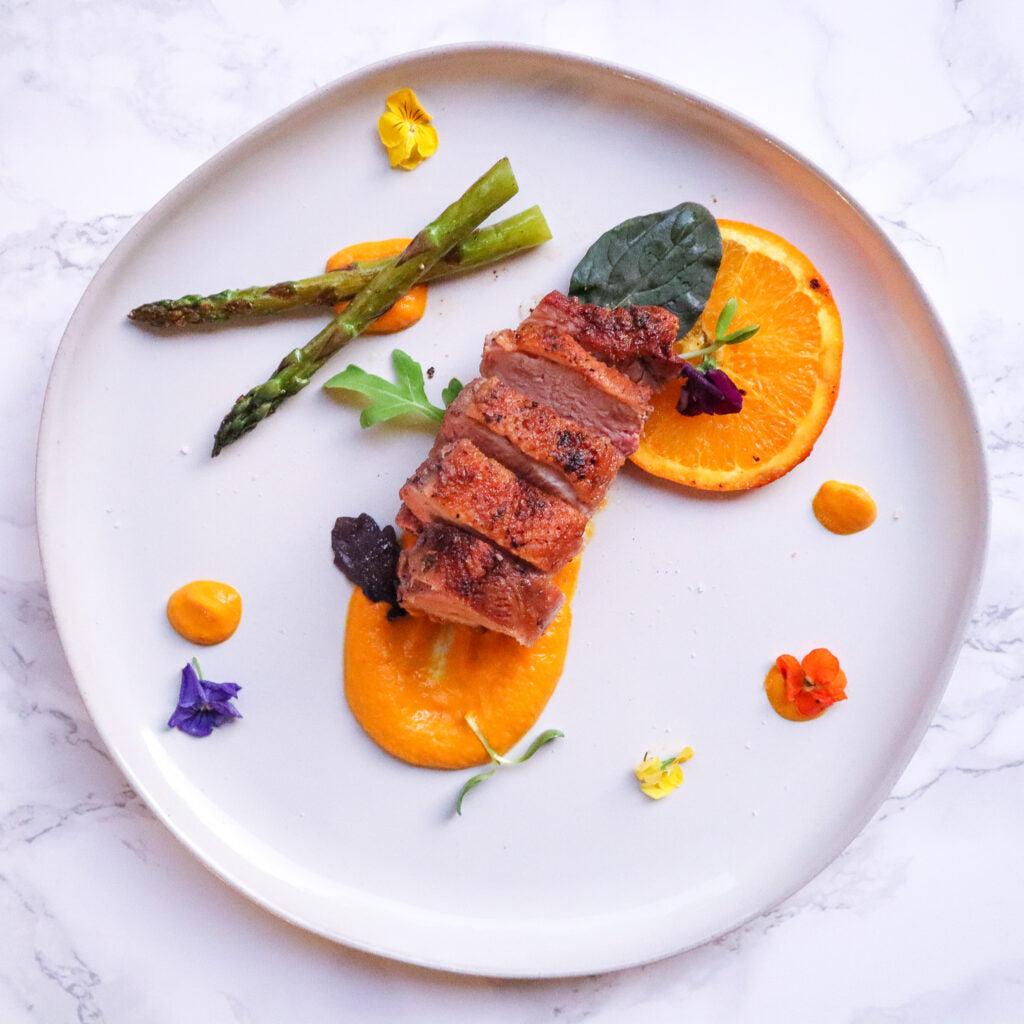 4 Delicious Valentine's Day Dinner Ideas
Need some dinner ideas for a delicious night-in, this Valentine's Day? The recipes listed below are sure to be a romantic crowd pleaser!
Looking to go beyond the traditional chicken and turkey? Mix it up with some duck! 
INSTANT POT BISON STEAK & CAULI-MASH 
Is your partner into more of a classic dinner? Well order up some Bison New York Steaks and get the instant pot ready, for simple, classic, yet healthy dinner! 
Looking to go all-in? This Beef NY Steak recipe is packed with flavor! 
GORGONZOLA CREAM TOPPED NY STEAK
If your partner loves cheese, this NY steak might be right up their alley! Pair it with a charcuterie board with some fresh salami.