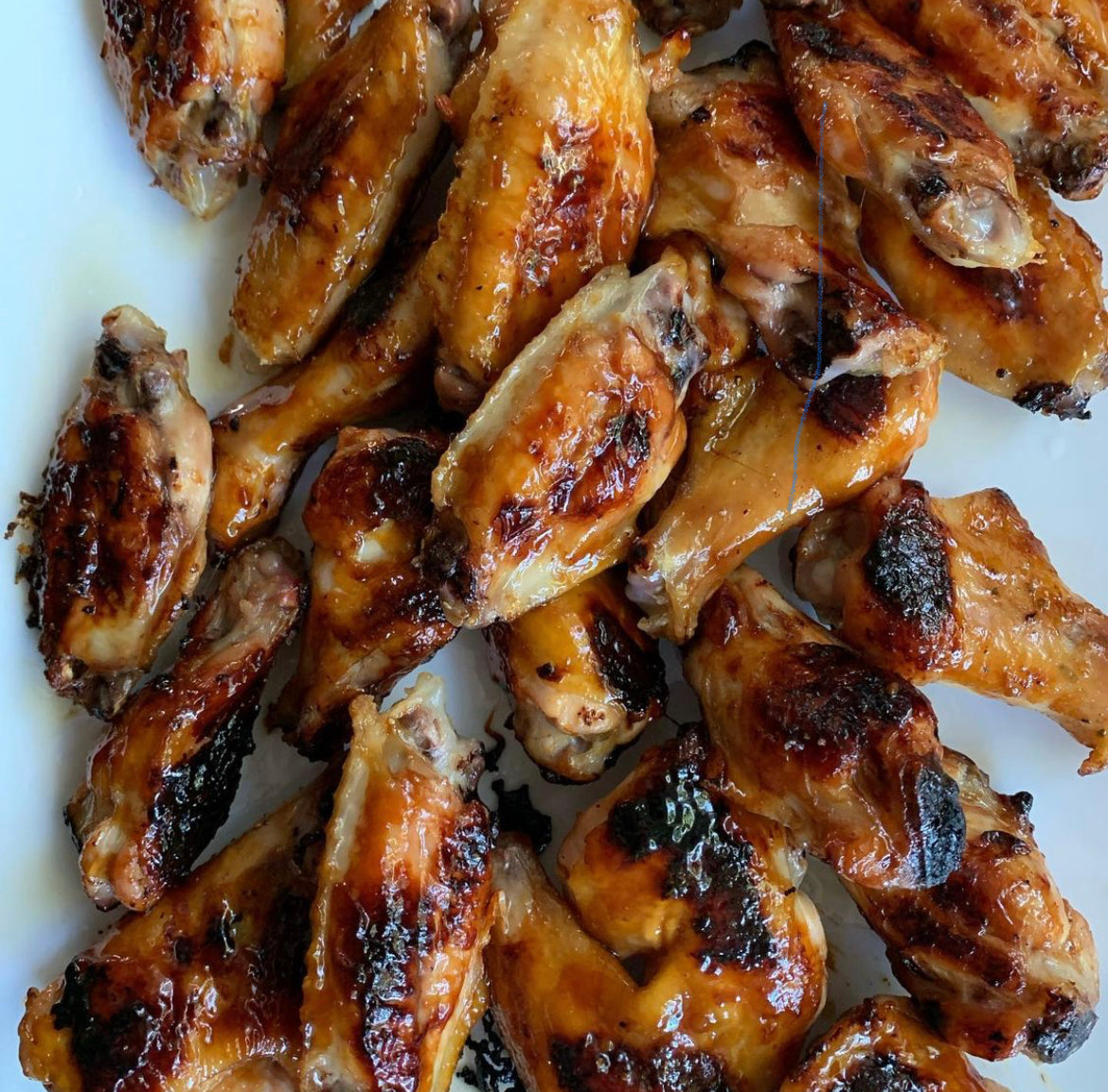 Chicken Teriyaki Wings (Farm Hub Style) by @coldwater_farmhub
This recipe is paleo, gluten-free, kid approved too from our friends @coldwater_farmhub! 

Ingredients: 
2 lb. raw chicken wings 

1/2 cup coconut aminos, tamari or soy sauce

1/4 cup fresh orange juice (approx 3 oranges)

2 tbsp. raw honey 

4 garlic cloves, minced

1 tbsp. apple cider vinegar

1 tbsp. hot pepper sauce (optional)

1 tbsp. tapioca starch or arrowroot

Sea salt and freshly ground black pepper
Directions: 
Preheat oven to 425 F.

Pat dry wings with a paper towel, season the wings to taste with sea salt and freshly ground black pepper.

Place in the oven and bake 20 to 25 minutes.

Mix the coconut aminos, orange juice, honey, garlic and hot pepper sauce in a saucepan and bring to a light boil over medium-high heat.

Mix the tapioca starch with 1 tablespoon of water and pour into the sauce, whisk until the sauce thickens, 8 to 10 minutes.

Open oven and Brush the chicken wings generously with the teriyaki sauce, flip over and coat the other side and put back in the oven

Bake another 15 to 20 minutes, turn wings again and coat again in sauce

Eat & enjoy!!