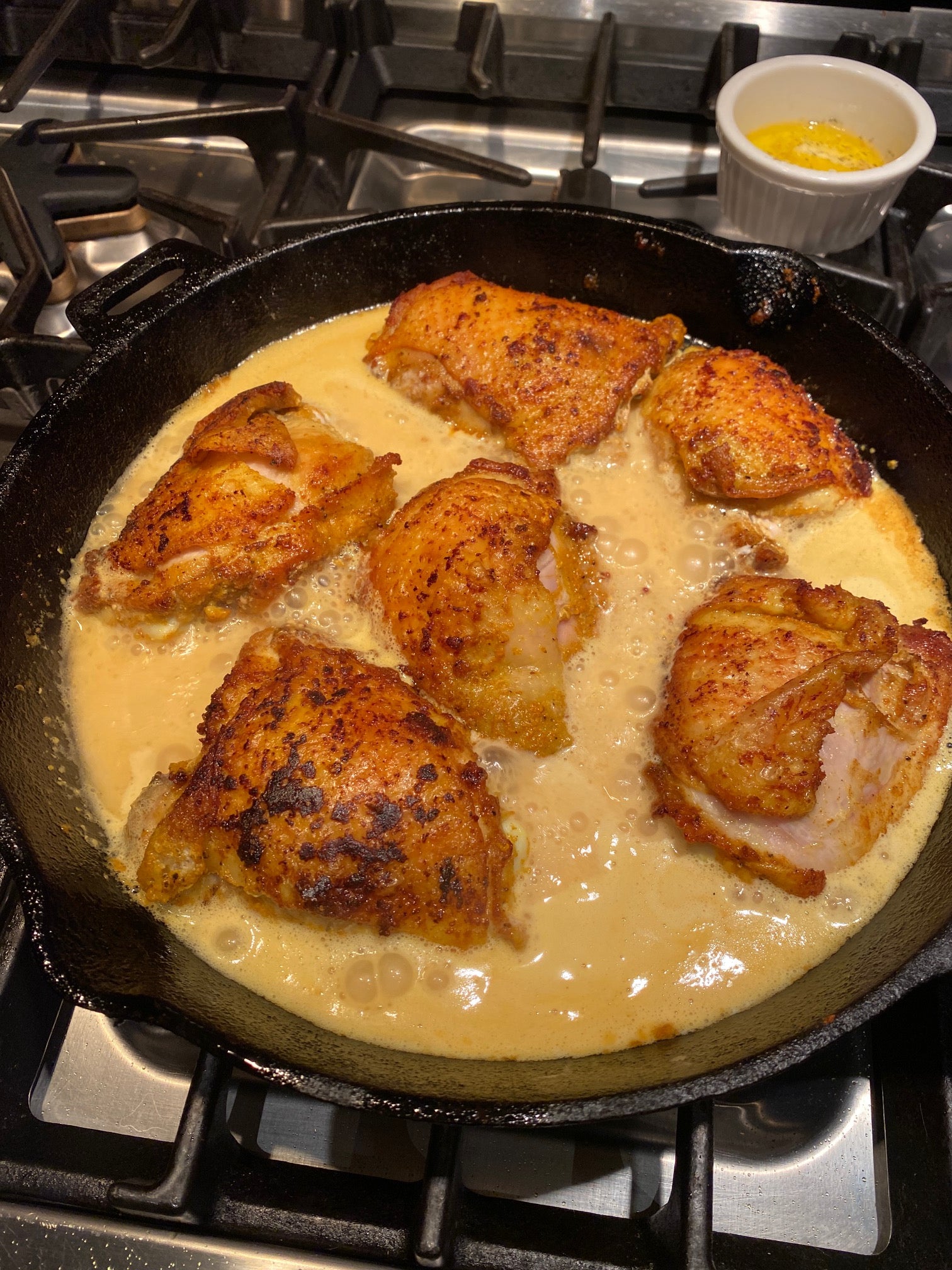 Golden Chicken Thighs 
Recipe Submitted by  Corey Mccoy
Ingredients:
Directions:
Heat cast iron skillet until hot.  Toss chicken thighs in turmeric and salt and pepper. Place chicken thighs in skin side down until crispy. No need to add oil as they will cook in their own if bone  in skin on. 

Flip and leave flipped. You may need to drain oil once cooked. Turn down heat to medium and add chicken stock, enough broth to cover pan bottom. Add half cup whole grain mustard splash of white wine. once simmering will reduce nicely- add in dollop of Cream Fraiche 

This will sit on stove and reduce nicely and can sit for a long period of time while you cook other things! I usually serve over rice pouring the golden sauce over the rice and adding a veg!