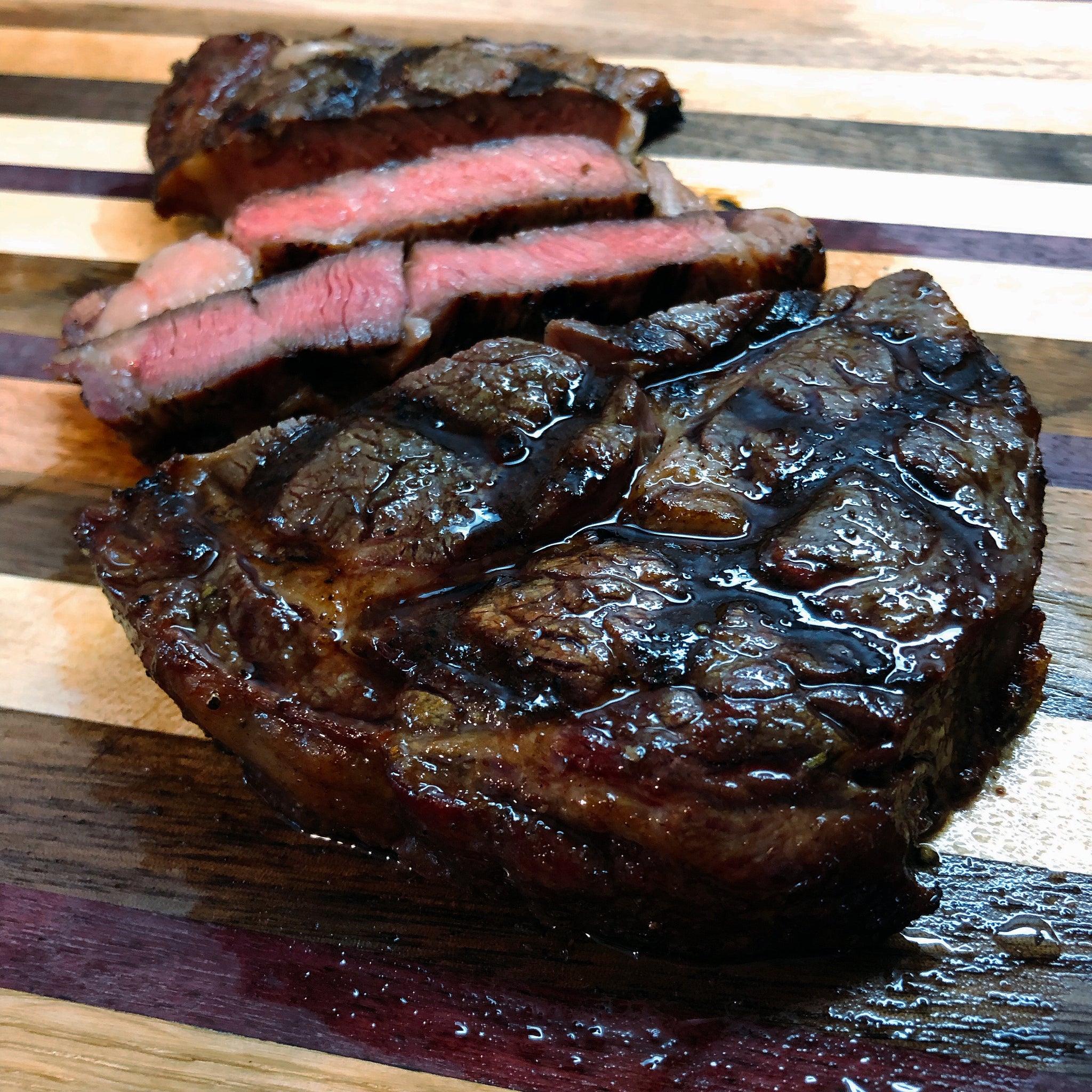 @californiagrillin - Matt's Bourbon Marinated Ribeye
Serves: 1-2
Prep: 60 min
Cook: 15 min
T = Tablespoon
t = teaspoon

1 Buy Ranch Direct Beef Ribeye
2 tbsp olive oil
2 tbsp bourbon
2 tbsp dales steak marinade 
1 tbsp Montreal steak seasoning
Instructions
Thaw Ribeye and place in a ziplock bag or other airtight container. Set aside.

Combine all liquid ingredients and reserve 1 T and pour the rest into the bag or container with the steak.

Squeeze out as much air as you can and let marinate in the fridge for at least 1 hr, no longer than 3 hrs. Flipping every 30 mins.

Preheat grill.

Cook steak to your liking. About 4-6 mins on each side or until internal temperature reads 130-135F for med-rare to medium.

Baste with reserved marinade after each flip until you run out.