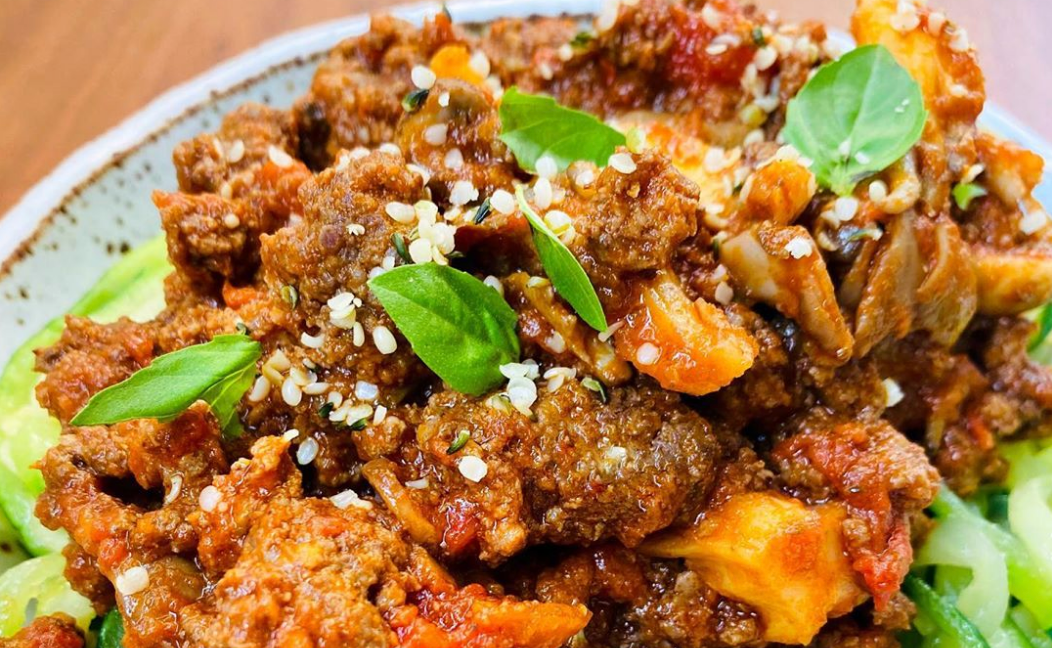 Not-So-Basic Zoodles with Grass-Fed Beef by @ShutTheKaleUp
Jeanette, the face behind @ShutTheKaleUp (and longtime friend of Buy Ranch Direct), has crafted the perfect pasta dish that's quick, simple, and great for sneaking veggies into your kids' dinner! 
Ingredients:
1 lb grass-fed beef

Pink salt

Lots of minced garlic

1/4 chopped onion

Cumin

Diced wild shrooms

3 small zucchinis for zoodles 

Spaghetti

Rao's Homemade

marinara sauce 
Instructions:
Heat your pan to medium, add the onions and garlic.

Once it starts to smell fragrant, I add the beef and spices.
Shrooms go in after the meat has browned, once they're tender add the sauce (I only use 1/2 the container).
Bring it to a light boil, stir it for a couple minutes and turn off the heat.
Make the pasta as directed on the package (I used Jovial Foods 

brown rice spaghetti).

I also made zoodles and in a separate pan, I sauté them with avocado oil and salt. *don't cover the pan because you don't want them soggy.* (This is how i get the kids to eat more veggies and they love it)

Once the spaghetti and zoodles are done, put a little bit of both in a bowl and add the ragù.

Top with hemp seeds and fresh basil. It was a major hit. Definitely gonna keep it on rotation! 
Get more great recipes like this @ShutTheKaleUp or keep up with our recipes section!