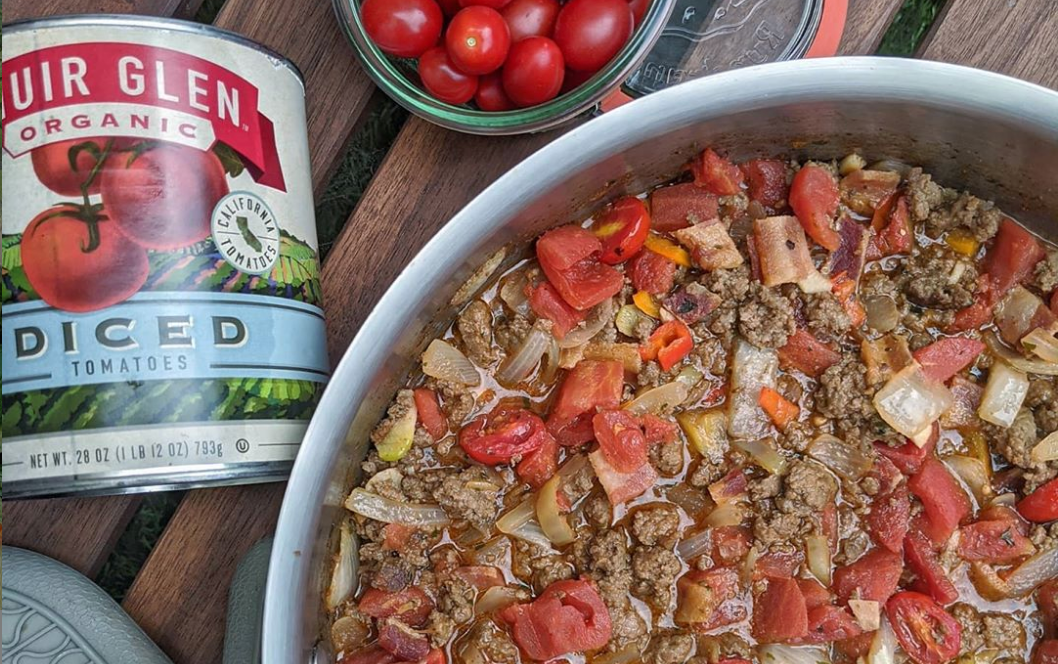 One Pot Meal: Grass-Fed Meat Sauce by @wellnesswithdanielle
If you're like us, you want to cook up something simple, but full of flavor! Luckily Wellness with Danielle has mastered this rich and savory meat sauce that's completely versatile and great for weekly meal-prep! Her only rule: Don't be afraid to switch it up and make it your own! Like swapping ground beef for ground turkey, or mixing it up with your own favorite veggies. 


Ingredients (Serves 4):
1/4lb bacon, diced

1 large onion, diced

3 cloves garlic, minced

28oz canned diced tomatoes with juices

1/4 cup fresh tomatoes, halved

1 1/4 cup beef or chicken broth

1/4 cup fresh parsley leaves chopped

1/2 tsp sea salt

2 bay leaves
Instructions:
In a large pot, brown ground beef, bacon, onions & garlic. Drain any fat.

Add in all remaining ingredients. Simmer covered on low for 1-hour stirring occasionally. Remove lid and simmer an additional 15 minutes or until the sauce has thickened.
Remove bay leaves before serving.
Notes: Make a large batch and freeze leftovers for a quick and easy weeknight meal!
Get more great recipes like this from Danielle at @wellnesswithdanielle or check out our recipes section!