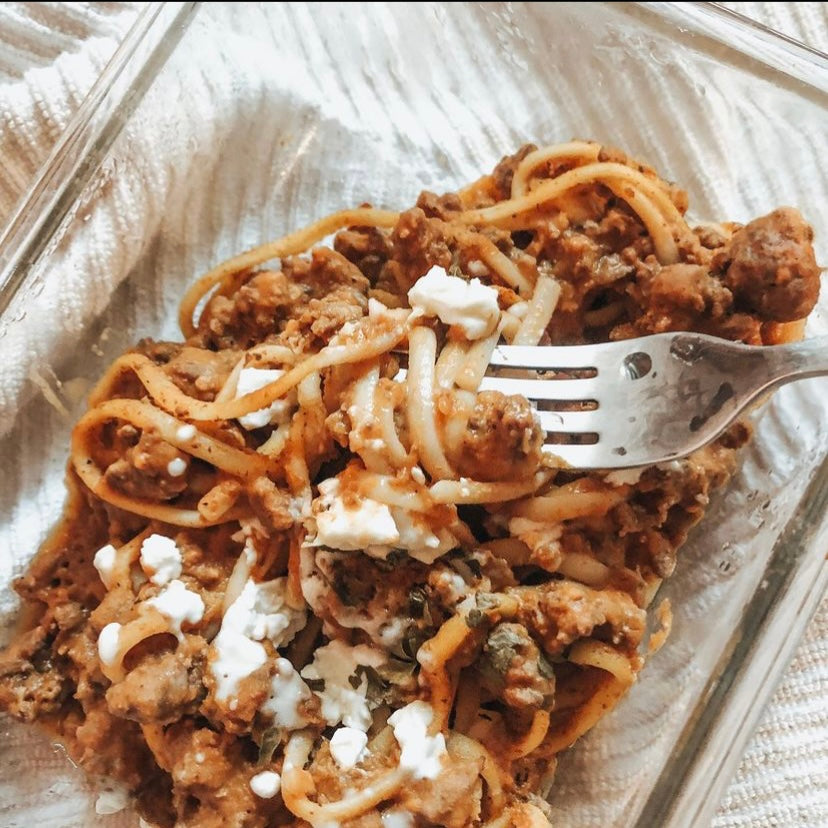 Creamy Dairy Free Pasta Sauce With Ground Yak @practicalwellness_
This Fall themed recipe comes from the winner of our Yak recipe contest, Julia from @practicalwellness_ She made this simple, yet tasty pasta sauce using ground yak that is dairy free!
Julia: It's still my favorite warming way to use yak! Just an easy pasta with an incredible sauce! It's very fall themed.
Ingredients
For the sauce:
1/2 tbsp olive oil
1lb ground yak
1 shallot, finely chopped
5oz shiitake mushrooms
Seasoning: salt, pepper, cumin, garlic, coriander, to taste
1 can organic canned pumpkin
1/2 cup coconut milk (full fat please)
While cooking your pasta heat your skillet with some oil. Add your shallot and mushrooms. Sauté for 5-6 minutes before adding your meat of choice (yak is lean and similar to Buffalo meat). Cook through with seasoning. Taste to make sure enough salt has been added.
Add your pumpkin, meat, and coconut milk to a bowl. Drain out your pasta and add. Mix through, adding more salt for the coconut milk and pumpkin.
Taste and taste again. You'll be using more salt than you think, but it's necessary to balance out the sweetness.
Top with some sage and feta crumbles