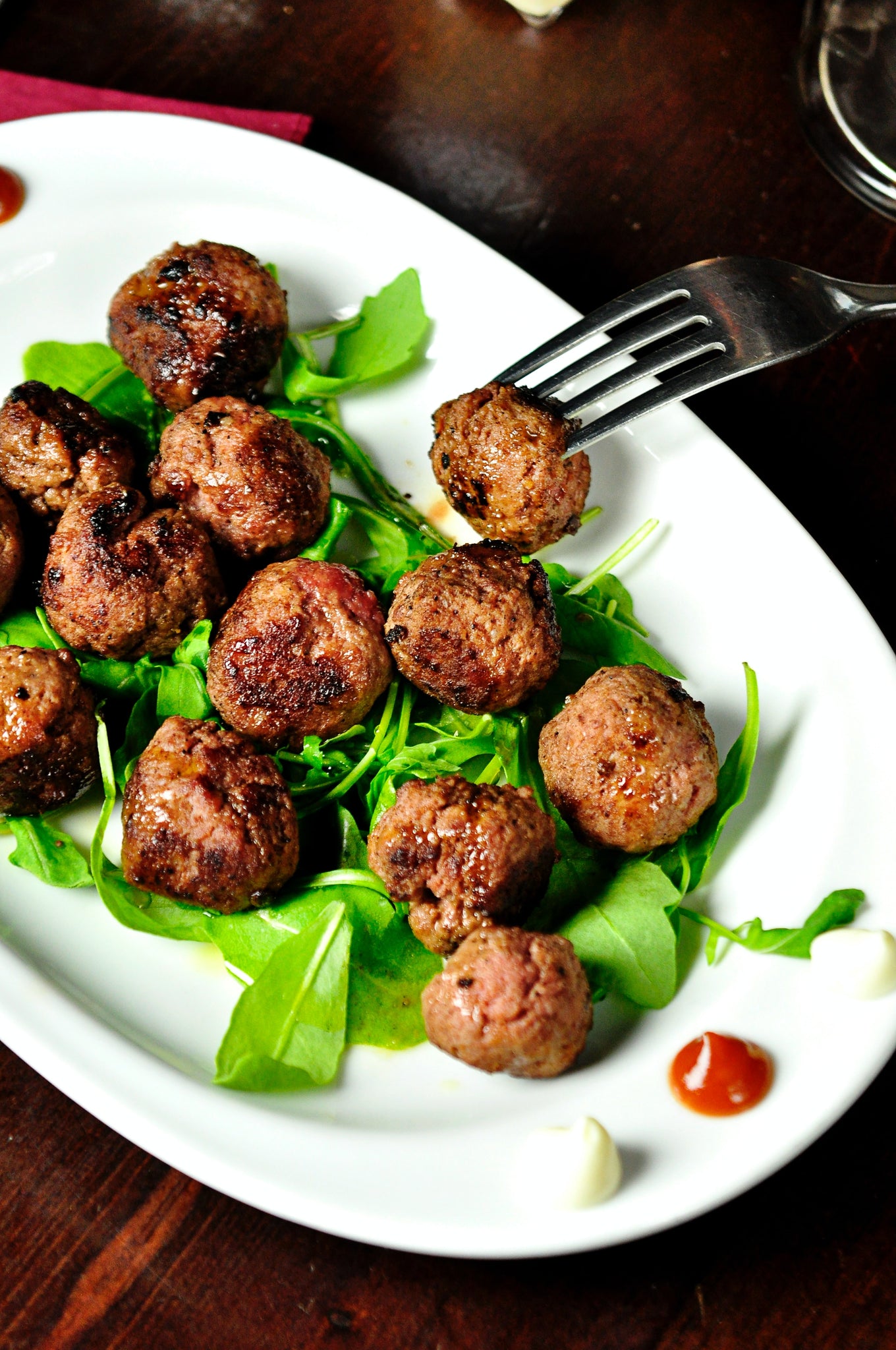 Easy Grass-Fed Meatball Recipe from Krysten's Kitchen
This recipe is as easy as it is delicious. It's a perfect addition to some pasta (or zucchini noodles) for a hearty dinner or a satisfying lunch, crafted by clean food blogger Krysten Dornik (aka @krystenskitchen). She believes in eating real food that is organic, healthy & satisfying.
Easy Grass-Fed Meatballs
1lb BRD grass-fed ground beef (or bison or whatever is on hand)
1/2 cup onion, finely chopped
2-4 garlic cloves, minced
1 egg
Pinch of salt and pepper
1/4 cup NutCrumbs (or any bread crumbs)
1 tsp dried oregano
1 tsp dried parsley
Directions:
Preheat oven to 400 degrees
Mix all ingredients in a large bowl until fully combined.
Line a baking sheet with parchment paper and scoop or spoon evenly sized meatball portions and place on baking sheet.
Bake for 18-20 minutes. Enjoy. 
Find more clean recipes like this one from Krysten's cookbook EAT REAL FOOD. Plus, get 50% off with promo code "BRD" now! 
Mix up more recipes with BRD meats in our recipe archive.